Data Governance Roles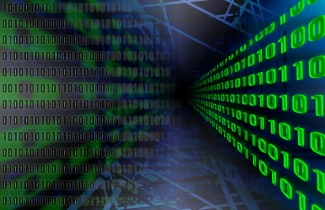 The University Data Governance program outlines four primary roles as defined within the Data Management Standard.

Data Trustees - The data trustees are senior institutional officers (e.g., Vice Chancellors, Vice Provosts, Deans, etc.) who have both oversight and policy ­level responsibility for defined institutional data sets.
Responsibilities include:
Establishment of university ­wide data management policies and standards
Oversight of data management related to university functions for their units
Promoting appropriate data use, data quality and management procedures
Assigning Data Stewards for specific institutional data sets
Data Stewards - ­ Data stewards are University employees with planning and management responsibility for defined institutional data sets (e.g. student data, finance data, personnel data, research data, and alumni data). Data stewards are responsible for ensuring that the management of individual data sets conforms with relevant University policies and standards.
Responsibilities include:
Establishing procedures to ensure that data elements within institutional data sets are defined, described, and assigned an appropriate Data Classification level.
Ensuring that data quality and data definition standards are developed and implemented
Coordinating and resolving stewardship issues and data definitions of data elements that cross multiple functional units
Regularly coordinating with Chief Information Security Officer, Data Management Group, and General Counsel on management and security of data
Assigning Data Custodians for their respective areas
Data Custodians / Security Officers - A data custodian is a University employee who has been assigned operational responsibilities for maintaining technical solutions and/or enforcing access procedures related to Institutional Data (including data maintenance roles). Data custodians often work in teams to document, implement, and monitor operational standards and procedures.
Responsibilities include:
Maintaining technical solutions and executing procedures in compliance with relevant University policies, standards, and data steward requirements
Managing Data User access and modification requests as authorized by appropriate Data Stewards
Providing and updating procedures in conjunction with Data Stewards and Data Management Group
Data Users ­ - Data Users are University units or individual University members who have been granted access to institutional data in order to perform assigned duties or in fulfillment of assigned roles or functions within the University. This access is granted solely for the conduct of university business.
Responsibilities include:
Using institutional data only as required for the conduct of university business within the scope of employment, affiliation with the University, or enrollment as a student
Following the policies and procedures established to store data under secure conditions
Complying with federal and state laws and regulations as well as university policies, procedures, and standards associated with data privacy
Implementing safeguards prescribed for Confidential, Sensitive, and Internal Data
Ensuring the appropriateness, accuracy, and timeliness of institutional data used for the conduct of university business
Reporting any unauthorized access, data misuse, or data quality issues to the appropriate data steward for remediation
Accepting and completing the University Confidentiality Statement if work duties require access to Confidential Data
Completing any training required for access to a specific data set, such as FERPA or HIPAA training