Our AsULearn Team, with help from our LMS Advisory Group, began surveying campus about our Learning Management System back in 2017, and the data collected over the last five years has continued to help us improve the AsULearn platform for our campus.
This fall we asked for student feedback and 3,485 students participated in the 2022 AsULearn Student Survey, which is an outstanding response rate for surveys like this, even with the offer to enter a drawing for AirPods.
We really appreciate the students who took the time to share their thoughts about what they liked and still need from AsULearn, and the feedback was very positive. For example, the overall satisfaction with AsULearn is 76.2%. In addition, when asked about how AsULearn compares with other Learning Management Systems (like Blackboard, Canvas or D2L) they might have used in the past, 39.6% of the students surveyed indicated that AsULearn was about the same as other LMSs, while 43.9% indicated it was better than other LMSs they had used.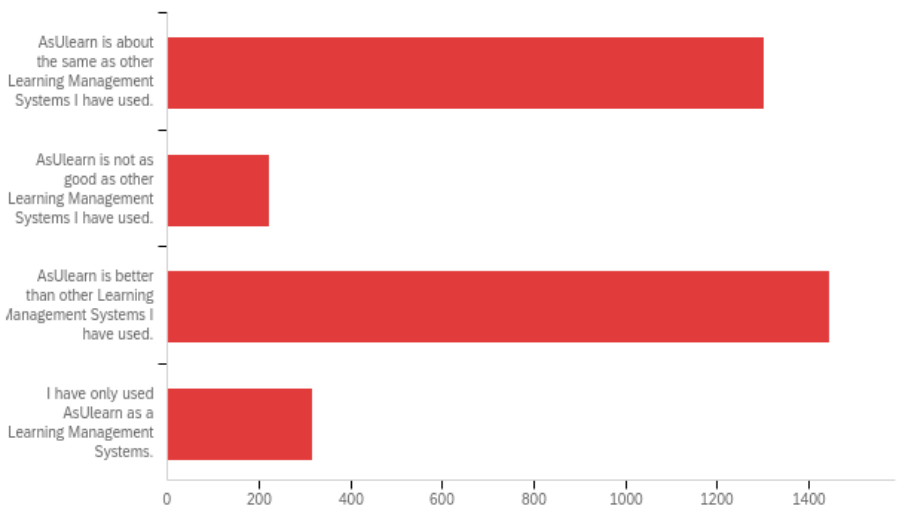 Students also communicated that the LMS is "Easy to use" and "Available when I need it." We've also seen broader adoption of our AsULearn mobile app with 70.57% of students indicating they use the app.
Of course, there are always areas we can work on, and we will continue to explore those to make improvements to the platform as we move towards the big summer release of AsULearn 4. We genuinely appreciate all the students who took the time to tell us about their experiences.
Finally, I'd like to congratulate the three students who were selected to win the Apple AirPods. Matthew Diering, Lauren Howell and Kayden Cox were our lucky winners!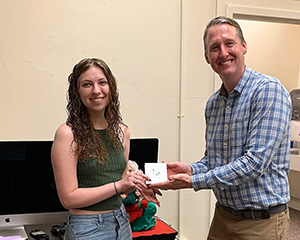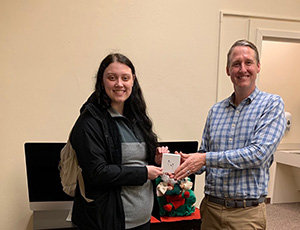 The link to the summary report from the survey is below, and if you have any questions about this survey feel free to contact us.