Message from CIO David Hayler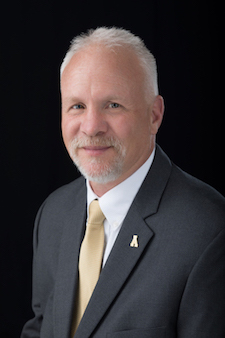 As I reflect on the completion of my first full year as Chief Information Officer, I realize what a busy and productive year it has been. It is easy to get caught up in the "crisis of the day" and lose track of the many accomplishments that have had a positive impact on the campus last year. A key goal of our 2017-2018 Annual Report is to bring attention to our accomplishments and convey a sense of the breadth and scope of activities the campus IT community is engaged with.
Two projects that drew considerable attention from ITS this year were the new Health Science Building and the Appalachian Academy at Middle Fork. Both of these projects have the opportunity to transform the educational landscape of their respective students.
The Beaver College of Health Sciences commissioned an $80 million, two hundred thousand square foot, state of the art medical sciences building to house the six academic departments and the Wake Forest Physician Assistant program which make up the college. Our infrastructure and support teams spent many hours working together to ensure the success of the project. While as of this writing there is still much to do, I am confident students will benefit from our work today and for many years to come.
The Appalachian Academy at Middle Fork is a legislatively designed lab school that allows the Reich College of Education to transform the lives of underserved children in the Winston-Salem Area. The school functions much like a charter school, with qualified students entering through an application process and making a choice to be a part of this revolutionary approach to education. The special designation allows RCOE the flexibility to create a curriculum that is tailored to helping these students succeed. ITS worked with curriculum specialists to create a technology infrastructure specifically designed to compliment the teaching methodologies for a successful outcome. The the collaboration between ITS units and the RCOE was one of our greatest success stories this year.
IT Projects
Upgrade to Banner 9 - This upgrade will provide enhanced features, application efficiencies, and a more user friendly interface.
VOIP (Voice Over IP) - The conversion to Voice Over IP will allow all of campus to use the same phone system, which will save money and improve our communication efficiency.
Data Handling and Management Standards - The Chancellor's Cabinet recently approved a University Secure Data Handling Standard and Data Management Standard. The implementation of these standards include security training, shorter password expiration dates for privileged users, and a data stewards council for areas responsible for University data.
For other projects, see the ITS Roadmap.
To request a new application/service, or a technical solution, complete the Project Request Form. Questions? Contact cio@appstate.edu