Message from CIO David Hayler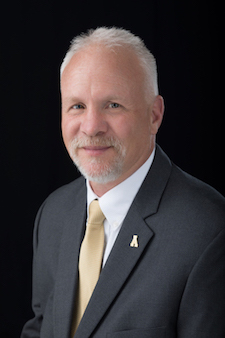 This past year has been full of excitement around major campus initiatives, but also marked with the challenges of turnover. Cathy Bates, our CIO, departed from our organization last fall. We will always remember and appreciate the contributions Cathy made as we continue to build on the great tradition of service and technical expertise that has made Appalachian a leader among our peers.
The recruitment for her replacement began in early Spring, and after a nationwide search, I accepted the permanent position, having served as interim during this period. I bring 28 years of Networking and Infrastructure Operations with me, and look forward to bringing my analytical, data driven approach to the job.
The kinds of projects that save money and move the campus forward technologically require a diversity of voices, which includes the input and expertise of members of the campus community from multiple departments. The development of a formal IT Governance process has been underway for the last several years and I want to see it continue to evolve and grow. Read more.
IT Projects
Upgrade to Banner 9 - This upgrade will provide enhanced features, application efficiencies, and a more user friendly interface.
VOIP (Voice Over IP) - The conversion to Voice Over IP will allow all of campus to use the same phone system, which will save money and improve our communication efficiency.
Data Handling and Management Standards - The Chancellor's Cabinet recently approved a University Secure Data Handling Standard and Data Management Standard. The implementation of these standards include security training, shorter password expiration dates for privileged users, and a data stewards council for areas responsible for University data.
For other projects, see the ITS Roadmap.
To request a new application/service, or a technical solution, complete the Project Request Form. Questions? Contact cio@appstate.edu